Since I believe so much in reading and it's positive effect on your growth and development, I thought it would be a great idea to let you in on the top ten books in my library.
I am not going to tell you how many books are in my library because you may have more than I have and that will boost your ego. On the other hand, I may have more than you which may make you feel bad. The truth is that I haven't counted and so I don't know the number.
All the books I read come from mentions by a person I am following or in a book I am reading. So here is my current recommended book list. They are not in any particular order.
Check some of it out.
#1. On Writing – by Stephen King
As a writer, it is important that I continue to learn from those who have written many books and sold millions of copies. In this book, Stephen King tells the story of his life and incorporates lessons and tips on writing fiction. Only through  hard work and a dogged determination can see you through to the place you aspire.
#2. Accidental Genius: Using Writing to Generate Your Best Ideas, Insight, and Content – by Mark Levy
This one has had a big effect on my writing and creativity. There are many lessons to learn from Accidental Genius. Writing is a good habit to have and this book can help you get more out of your writing.
#3. Understanding Michael Porter: The Essential Guide to Competition and Strategy – by Joan Magretta
You need to read this to understand why competing to be the best is a race to the bottom. You must create a value chain that helps you to be different from your competition. You cannot put your trust in one thing that you do differently. You must have a series of activities that are different and create a fit that further drives a wedge between you and your competition.
#4. Message of You – by Judy Carter
This is about turning your life stories into a money making speaking career. Judy Carter is well known in the world of stand up comedy. The Message of You gives you a step by step guide for creating your core message from the many stories of your life. This book is a must for anyone who is thinking of making a success in the speaking business.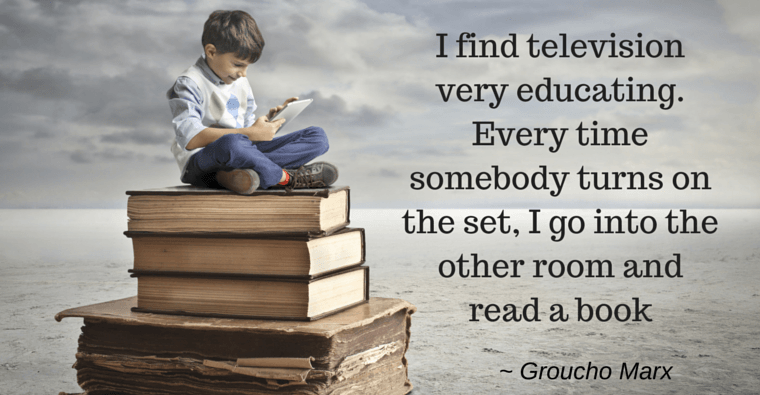 #5. A More Beautiful Question: The Power of Inquiry to Spark Breakthrough Ideas – by Warren Berger
There is nothing worse than having the right answer to the wrong question. We are all afraid of being asked questions, because questions exposes our weakness and reminds us that we do not know it all. This can be a good thing if you embrace questioning. This is because it sets you on the journey of discovering the answers.
Creating a culture that promotes questioning will set you and your organisation miles ahead or your competition. Are you prepared for the challenge to the status quo that questioning unearths?
#6. Creativity Inc.: Overcoming the Unseen Forces That Stand in the Way of True Inspiration – by Ed Catmull
Creating an inspiring environment that brings the best out of people. Ed Catmull recounts the journey of the creation of Pixar movies, a dominant name in the world of computer animation movies.
I am not a fan of animation movies but I am inspired by the achievements of Ed and his team. Creating something out of nothing and then doing it all over again.
#7. Blue Ocean Strategy: How to Create Uncontested Market Space and Make the Competition Irrelevant – W. Chan Kim
This is a case for avoiding a head to head "red ocean" and carve out a new market space for yourself where you spend time learning to swim while your competition believes that you are not good enough.
Yet in that market space, you acquire asymmetric skills and the courage to begin making inroad into the territory of the leading players in the industry. By this time you are unstoppable.
This book is based on a study of 150 strategic decisions in over one hundred and thirty industries.
#8. The Five Dysfunctions of a Team: A leadership Fable – by Patrick Lencioni
According to Patrick, teams remains the one sustainable competitive advantage that has gone largely untapped. He identifies five dysfunctions that if overcome can catapult you and your team into the realms of doing the impossible.
So what get's in the way of teams achieving success? Patrick identifies five things – Building Trust, Mastering Conflict, Achieving Commitment, Embracing Accountability and Focusing on Results.
#9. David and Goliath: Underdogs, Misfits and the Art of Battling Giants – by Malcolm Gladwell
You have probably heard of the story of David and Goliath. Gladwell takes it a step further by unearthing true life stories with lessons on why you as the underdog must be prepared to take on the giants in your life and business. An inspiring read that makes you a feel like a giant killer. you will want to go out the next day looking for giants to take on.
Gladwell writes about the advantage of disadvantages and the disadvantages of advantage. What you consider a disadvantage can be the thing that troubles your competition the most.
#10. Deep and Wide: Creating Churches Unchurched People Love to Attend – by Andy Stanley
I have always grappled with the question, "Who is the church for?". Saints or sinners?. Andy Stanley grapples with this in building the North Point Community Church. Without a continuous flow of the unchurched, the Church will become stale and stagnant. And so we must create a place where the unchurched would love to come.
The local church must be deep enough to equip the saints and wide enough to welcome the unchurched.
[shareable cite="Groucho Marx"]I find television very educating. Every time somebody turns on the set, I go into the other room and read a book.[/shareable]